We specialize in the groceries your family needs.
Whatever you are looking for, you'll find it at Super Foods. Visit our supermarket and see what we have to offer.
Pays to Stay Local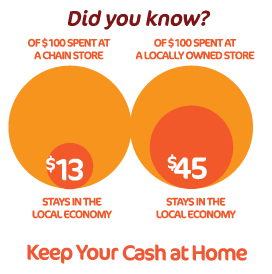 Think about it: would you want $13 or $45? For most people, that is a "no-brainer." Still, we have people shopping at the big box stores taking no thought for how it affects the community feel of our neighborhood.